Merrow MB-4DFO sews all three versions of ActiveSeam - Infused, Comfort, and Slim. ActiveSeam is a replacement for flatlock.
There is no translation available.
MB-4DFO | THE ACTIVESEAM™ FOR BASE LAYER GARMENTS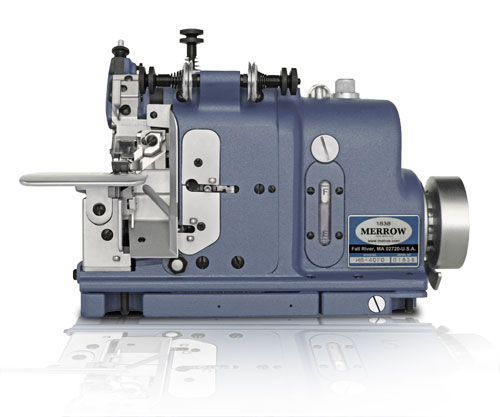 NEW FOR 2012!!! REPLACES FLATLOCK!!!
The MB-4DFO is new machine designed by Merrow for 2012. It is a premier industrial serger that is built on Merrow's proprietary Barrel Cam Architecture, which results in visibly distinct stitch quality and consistency. It sews three versions of the Merrow ActiveSeam™ which is a REPLACEMENT FOR FLATLOCK STITCHING.