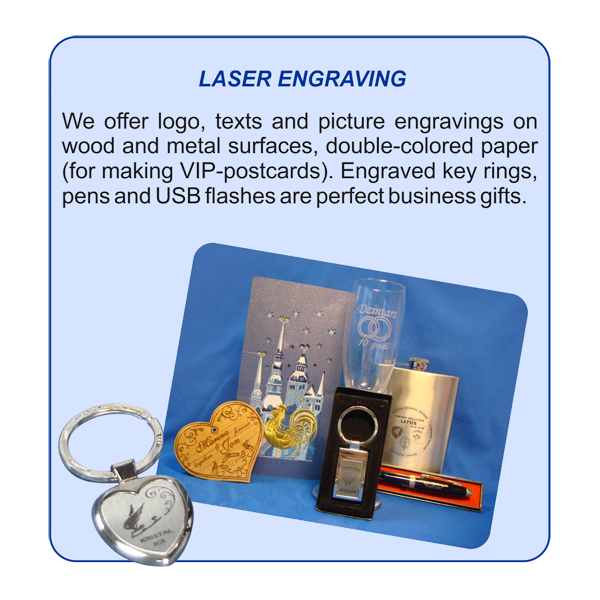 On wood, metal, plastic, double-colored paper etc. Using laser engraving it is possible to create logos on various promotional gifts, for example key chains, USB flash drives, VIP cards, business cards. Also it is possible to engrave on leather and create wooden medals.
Laser engraving is an engraving type, that is ensured by using laser rays to change form and shape of material to get the desired effect. It is fast and safe way to create your image on various materials and goods.
The material is exposed to laser rays that remove the upper layer of material. It is possible to display on a material even the smallest details of an image.