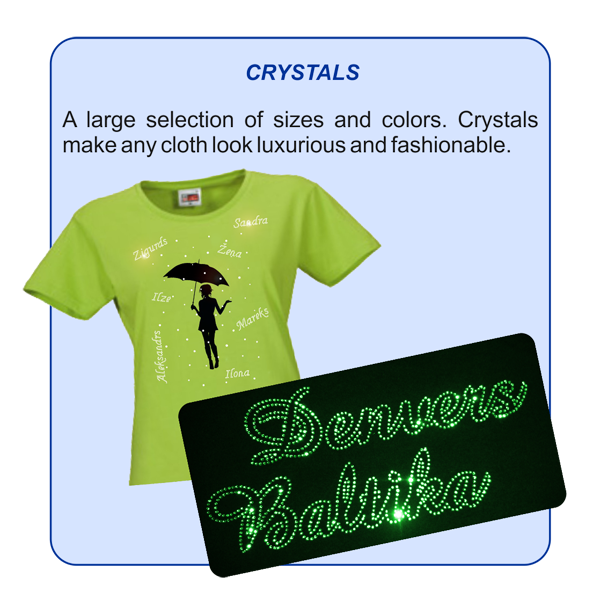 A large selection of colors and sizes are available, allowing you to make your clothes more colorful, expressive, vivid and individual. 42 colors of sizes 1.5, 2, 3 and 4 mm are available at our stock.
Rhinestones are imitation of jewels created of lead glass with high level of dispersion and refraction.
Rhinestones have a variety of colors, sizes and shapes.
From history
Various glass imitations of jewels are used since the Middle Ages.
Because of their shining effects rhinestones at first were used in creating bijouterie that imitated diamonds.
As time passed, colorless rhinestones became more and more popular.
Rhinestones nowadays
Nowadays rhinestones are used not only to create bijouterie, but also for decorating clothes, shoes, accessories and even body.
Almost every fashion house use rhinestones in their seasonal collections. Designers decorate with rhinestones dresses, swimming suites, fur coats, shoes, bags, glasses, belts etc. – without any limitations!
Colorful rhinestones are also very popular.